Straighten crooked, crowded teeth and get your perfect smile
Get Braces Treatment At Any Age!
Straighten crooked, crowded teeth and get your perfect smile
Dental braces are one of the best methods to fix crowded or crooked teeth. They are also used to align the upper and lower jaw, improve the aesthetics of your smile, and reduce the pressure on your temporomandibular joints.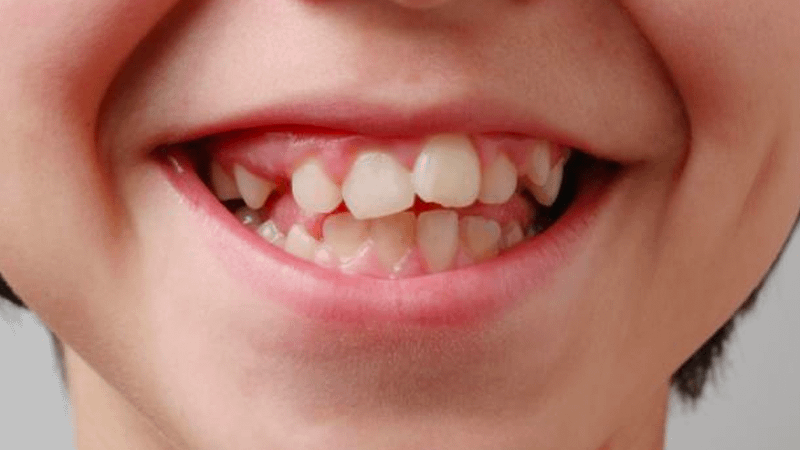 The proper age to visit a dentist regarding braces for your children would be 12-13 years to get the best results. At this age, the bone can be easily manipulated, although age is just a number for braces treatment.
Over the years, braces have become much smaller and less noticeable. But if the visibility of the braces is still a cause for concern, you can try low profile braces or transparent aligners which are much discreet and blend in with the colour of your teeth. The best time to have braces is generally during childhood but adults can benefit too – and many adults are doing it.
Low Profile Braces look and feel better than the traditional braces because of their minimum size. The position of the bracket on your teeth makes it more comfortable to wear. In addition to their low profile, the dimension is also reduced which helps with better dental hygiene.
Benefits of Dental Braces?
Improve the function of the teeth & aesthetics of your smile

Brush, clean and floss teeth easily

Reduce the risk of cavities and gum disease

Reduce grinding and chipping of teeth
Minimize the risk of injury from protruding teeth

Alleviate speech impairment
Metal Braces - Traditional braces made of metal are the most noticeable
Ceramic Braces - Ceramic braces are tooth coloured and blend in with the teeth
Lingual Braces - Lingual braces are metal braces placed on the inside of the teeth
Invisalign - Clear, removable braces that resemble mouth guards and are almost invisible
The type of braces we recommend depend on many factors, such as your age and whether you have an overbite in addition to having crooked teeth.
Are You a Good Candidate for Braces Treatment?
Get a Free Checkup Done.
Straighten your teeth in 3 simple steps:
Evaluation:
Our orthodontist will examine your teeth and determine the best plan of action. We also make a mold of your teeth to better design your treatment.
Placing the Braces:
We will create a mockup of the braces, place the braces, and insert a wire to create leverage over the teeth.
Adjustments:
3-4 weeks after placing the first wire, we will replace it with a new wire and make adjustments to continue moving the teeth. This process will be repeated each time you go in for an adjustment until you have the smile you always wanted.We have years of experience in aligning teeth to ensure a straight, perfect smile. For more information, schedule a free consultation with our orthodontists.
Is Braces Treatment Right For Me?
Schedule Your Appointment Today.
Patient Results for Dental Braces
Still Not Sure? Talk to our Senior Dentist
Discuss your dental problem before coming down to our client