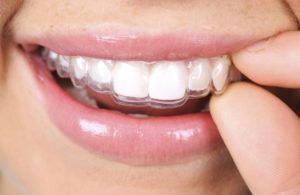 Brace Yourself! for a Clear smile
Many people who want straight teeth never go through treatment because they just don't like the way braces look. Advances in dentistry has seen a huge change in dental braces from the highly visible metal ones of old through to discreet, lightweight clear braces. However before committing to wearing a brace, here are a few things you should know.
What are dental braces?
Dental braces are devices that are placed directly on teeth in order to move them. Besides straightening teeth, braces are used to improve the relationship of how  your teeth come together between the upper and lower jaws. The "braces" are the actual devices that are attached to teeth. They basically consist of "brackets" that are bonded to the teeth and a metal wire that is inserted into the brackets. The metal wires are "tightened" and work together with the brackets to move teeth into the desired positions.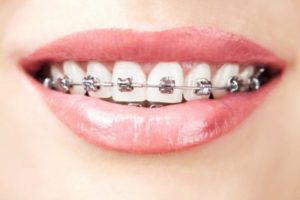 Braces have three basic parts:
 Brackets – brackets that are attached to each tooth
 Bonding or band – the material that attaches the bracket to the tooth
 Arch Wire – a thin metal wire that runs from bracket to bracket
You're never too old for a brace
Many people get an image of lanky teenagers in their head when they think of orthodontic braces but you may be surprised to know that a lot of adults are getting braces too. Provided your gums and teeth are healthy then there's no reason why you can't get your teeth straightened.
How is it done?
If indicated, early intervention optimizes results by taking the advantage of a child's skeletal bone growth and may require two-phase orthodontic treatment. The first phase ("phase-one") is considered interceptive orthodontic treatment as it addresses overcrowding of teeth or bite problems at an early age. In "phase-one," braces may or may not be used depending upon the specific situation. After "phase-one," there is a resting period to allow most or all of the permanent teeth to come in.
Around the age of 12 or 13, "phase-two" treatment may begin. During this phase, the alignment of all the permanent teeth is addressed using full braces.
If the window of duration for two-phase orthodontic treatment has already passed, results can still be achieved with only one phase of treatment. However, if there is significant crowding of teeth, dental extractions may be required to create room for teeth to move into alignment.
What are clear Braces? They make your choice clear…
Clear braces are excellent alternatives to traditional metal braces. Since clear braces are able to blend in more to the color of the teeth, it has a very good aesthetic advantage over the traditional one. Usually, clear braces are made up of plastic or ceramic materials which function in a same manner with the traditional braces.
With traditional braces, certain foods can become entangled within the wire structure and make them difficult to clean. With the clear braces systems, there are no limitations in foods that can be consumed, as long as patients are diligent with their oral hygiene in brushing and flossing after each meal. Some of the other advantages of clear aligners and clear braces include:
Approximating the treatment duration a little more precisely than braces.
Avoiding extractions of premolars by creating interdental space via interproximal reduction.
Minimum trips to the dental chair by allowing the patients to replace their aligners on their own every few weeks.
Healthier periodontal tissue and less risk of enamel decalcification by avoiding brackets.
Esthetics: Clear aligners are often not visible, allowing patients to smile with greater confidence.
For how long a Person should Wear Braces?
How long you need to wear braces depends on your individual case, but most people wear braces from one to three years. After that, you can wear a retainer to make sure your teeth are held in the positions to which they've moved.
Consult us!!
If you're ready to get started, visit our  dental clinic near you. Call us now! – 9246203330 and tell us you're interested in a consultation with an orthodontist. That's it! Begin your journey to a clear smile.
About the Doctor
Dr. Gowtham Kattamuri
Dr. Gowtham has done his BDS from Rajiv Gandhi University of Health Sciences in 2006 and  MDS – Conservative Dentistry & Endodontics from Dr. MGR Medical University in 2010. He is a skilled Endodontist with an experience of over 10 years. Dr. Gowtham is specialized in replacement of teeth, Dental Implants, prosthetics for maxillofacial defects such as artificial eye, ear, nose and orbital defects, Smile Makeovers with laminates, Zirconia, veneers metal free ceramics. He also performs general dental procedures such as restorations and extractions. He also is trained as an International Patient Coordinator.
ABOUT THE CLINIC:
GA Dental Clinics is a standout amongst the all the famous dental hospitals in Hyderabad, owing to the world class infrastructure it has, and the utility of leading edge technology at the clinic. Besides its unique infrastructure and highly qualified specialists, GA Dental believes in delivering services at par with global standards.